Dec-O-Art, the premier label manufacturer, has a long-standing tradition of giving back to their community, but this year they took it a step further. Located in Elkhart Indiana, the Label Experts at Dec-O-Art hosted their first-ever Donation Day on Friday, September 8th, to enrich Michiana.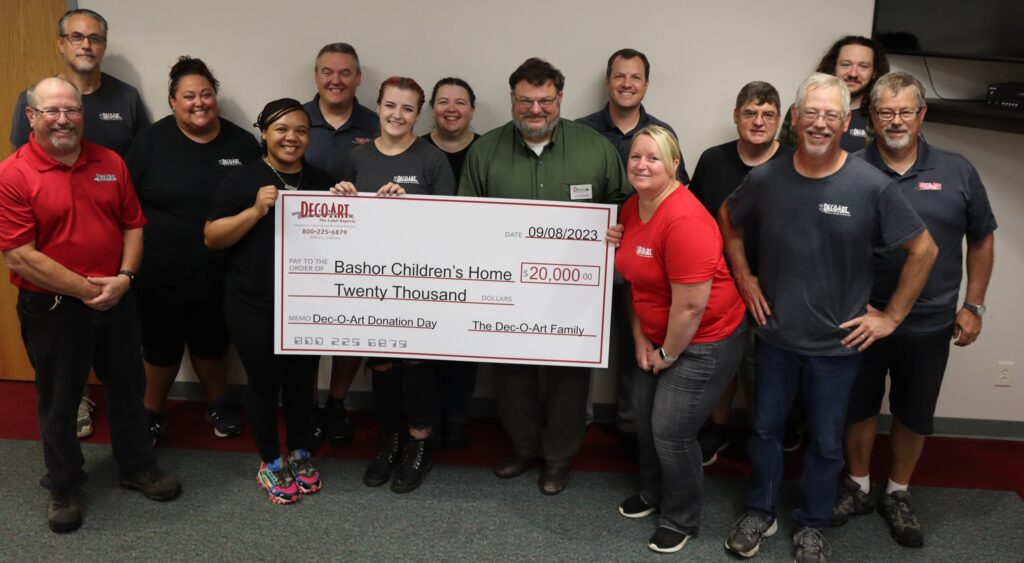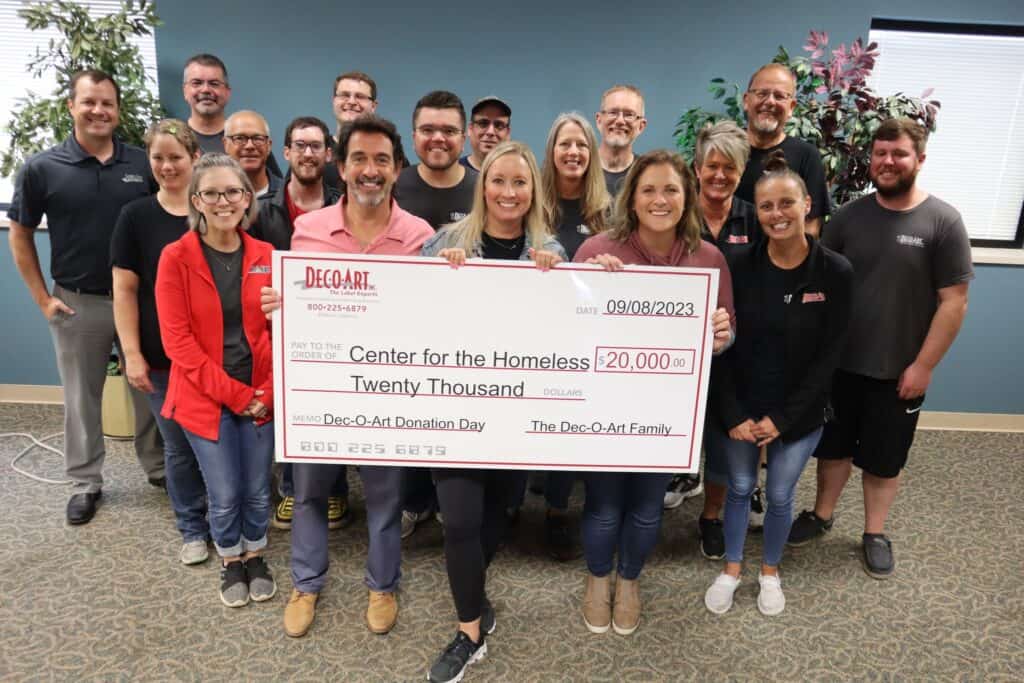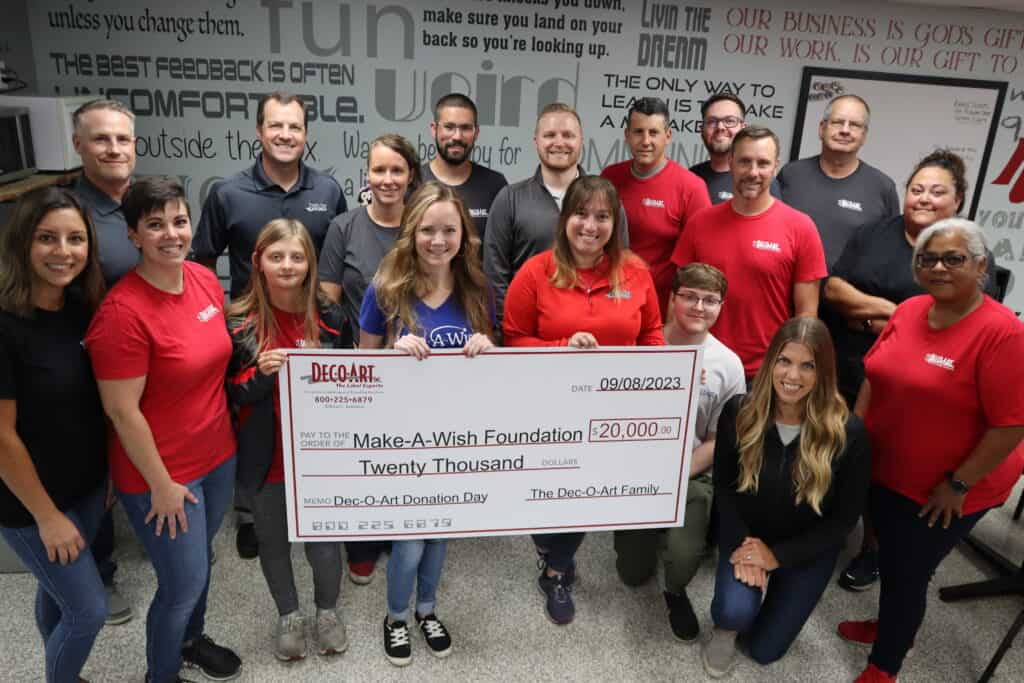 The Donation Day event involved closing down operations, so the company's employees could volunteer at three local, non-profit organizations. Dec-O-Art's employee-driven, community support initiative allowed the team to select the organizations they wanted to impact, which included Bashor Children's Home, Center for the Homeless, and Make-A-Wish Foundation. 
Dec-O-Art is a family-owned company that is triumphing with their third-generation Owner and President, Nathan Dosmann. Nathan reflected on the purpose of Donation Day.
"Donation Day was created to step back and recognize that Dec-O-Art is God's gift to us, and our work is our gift to God. We are choosing to close the doors of Dec-O-Art for the day and open ourselves to hands-on service to our community.
As if this day wasn't already incredible, on top of volunteering employee's time, the Label Experts also awarded the three local non-profits with a charitable donation check on $20,000 each! Over 300 hours of combined volunteer work and $60,000 of gifted donations was the rewarding result of Donation Day. 
This is monumental for Dec-O-Art, as it was the first time the business closed to inspire all-day volunteering and the largest sum of money donated in a single day to their beloved community.
"Taking time to close our business, load up the vans and cars, and take our whole team into  the community speaks to the love and compassion we have for the Michiana community. I could not be more proud of the impact that our team has had through their generosity. Dec-O-Art has been part of our community for more than 50 years and we are vested in continuing to witness our community flourish," said Nathan.
To learn more about how you can get involved with these organizations, visit their respective websites: Bashor Children's Home at bashor.org/GETINVOLVED/Volunteer.aspx, Center for the Homeless at cfh.net/volunteer, and Make-A-Wish Foundation at wish.org/volunteer.
For more than 50 years, Dec-O-Art has committed to our values of service, quality, and community. We believe your product deserves the best. Our premier source of labels and branding solutions reflect that. Find out how Dec-O-Art can help with any of your business's branding needs, visit www.dec-o-art.com.