Enhance your brand today with deco-Smart!
The solution to enhancing your brand in the digital age is ...
Deco-Smart!
Deco-Smart is our innovative digital label. This new product is versatile, easy-to-use and convenient. Deco-Smart offers instant connection to any URL, improves operational efficiency, and provides a new digital experience at an economic price. This contactless technology is safe and secure with no data collection and is available on all modern smartphones. Deco-Smart is an environmentally friendly and maintenance-free advertising element. It is magnet proof and has been weather tested for over 2,000 hours.
Instantly connect your customers to:
Your website
RV owners manuals
Online videos
Instruction manuals
Online catalogs
Ecommerce products
Troubleshooting manuals
Social media content
Educational information
Interactivity options 
Any website
And much much more!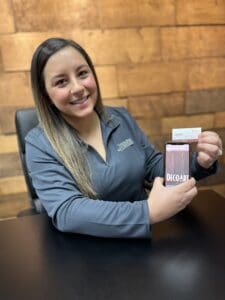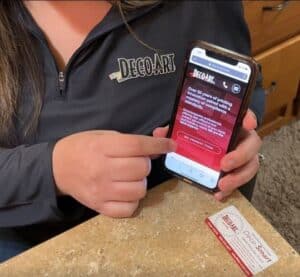 Deco-Smart combines evolutionary technology with custom branding for companies to let the Deco-Smart label talk for you! Watch our video below for more information.
Warning and regulatory labels
Printed & Shipped within 24 hours
See if your label qualifies:
Same Day Shipping for orders placed before 1:30 PM EST M-F
Let's Discuss
Your Project
Speak with an expert
Understand your custom options
Receive compliance guidance
Discuss color, material, and adhesive
Place your order